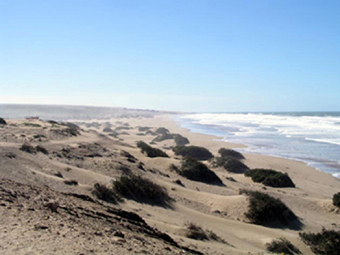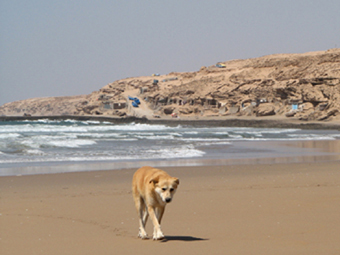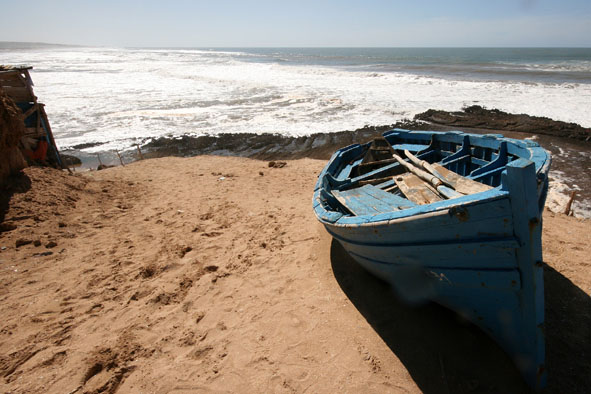 .
Environment: the Beach
Besides the unique Nature Reserve, the immensity and tranquillity of the kilometre-long sandy beaches captivates visitors. Long walks, swimming in the Atlantic waves, sports activities or lounging in the sun – there is room for everything in Sidi R'bat.
Surfers and anglers will certainly get their money's worth. Surf boards can be rented on site.
At any time of day, it is always worth a stroll to see the picturesque fishermen's caves, hewn in the cliffs. The fishermen are very hospitable and will be glad to offer you tea.
LaDune is an excellent starting point for a great many day trips. We'll be glad to inform you.
We must admit that the following are missing from Sidi R'bat: boutiques, discos, tour reps, background music and the like.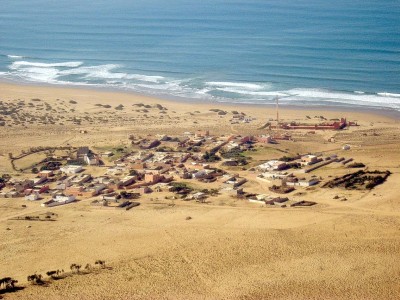 ---
.